History Conference
November 12, 2021 to November 13, 2021
November 12, 2021:
November 13, 2021:
Location: 1355 Douglass Road, Huntsville, AL 35806
Directions
Friday, November 12
(7:00 PM) Session 1: Is Christmas Unbiblical or Pagan?
Saturday, November 13
(9:00 AM) Session 2: The Victorian Transformation of Christmas
(10:30 AM) Session 3: The Christmas Carol Tradition
(11:30 AM) Questions and Answers
Our guest speaker will be Timothy Larsen. Dr. Larsen is a McManis, Professor of Christian Thought at Wheaton College, an Honorary Fellow, School of Divinity, University of Edinburgh, and an Honorary Research Fellow, School of Theology, Religious Studies and Islamic Studies, University of Wales Trinity Saint David. He has been a Visiting Fellow at Trinity College, Cambridge, and All Souls College, Oxford, and is a Fellow of the Royal Historical Society and a Fellow of the Royal Anthropological Institute. He is the author or editor of twenty books including Crisis of Doubt: Honest Faith in Nineteenth-Century England, A People of One Book: The Bible and the Victorians, The Slain God: Anthropologists and the Christian Faith, and John Stuart Mill: A Secular Life (all with Oxford University Press).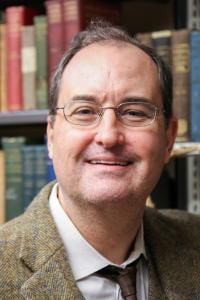 More Events
October 20, 2021
6:00pm – 7:30pm
K group
October 24, 2021
9:00am – 10:00am
Sunday School
October 24, 2021
10:15am – 11:30am
Worship